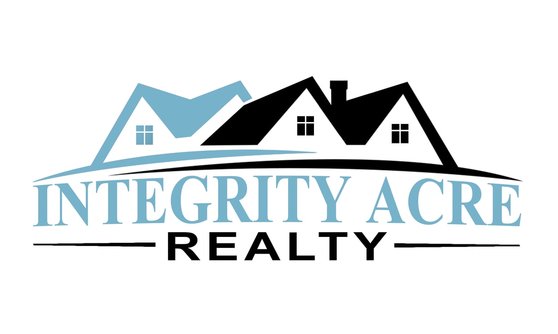 Our Name, Our Logo, Our Passion, Our Purpose
OUR NAME
A company's name should mean something. It is how our clients will refer to us. It is our chance to make a first impression that represents what our company is all about.
"Integrity"
is not only what should be applied to our personal lives but also to our business transactions/interactions as well. Integrity is doing what is right even when no one else would know the difference. Basically, doing what is right because it is the right thing to do. Rest assured, we know the trust and confidence you place in us when you choose to buy or sell with our company. We are honored and appreciative.
"Acre"
was chosen due to our office location. Literally, it sits on one acre. We wanted a location where you would feel welcome. Less of a stereotypical, commercial, franchised location. We wanted a place where you could come and sit for awhile and relax. our location has a cabin-like office with a porch and chairs, a picnic table, bench, FIRE PIT, playground, two RV hook-up sites, and a 16'x48' covered deck.
"Realty"
, of course, refers to our business type and offerings. When tied into the rest of our name, it represents more than just buying and selling homes. We handle residential, commercial, agricultural, foreclosures, short sales, etc.
OUR LOGO
Just like our name, our logo is filled with meaning. Besides the gently rolling hills, the roof to protect, and the fireplace to warm...we have the windows. The window panes are held in place by crosses. There are three crosses. The cross in the middle is highest and only one of the crosses on each side is the same color as the middle one. This is in remembrance of the sacrificial crucifixion of Jesus in Luke 23:32-43. These "windows" allow the light to enter the house and allow us to see clearly the world around us.
OUR PASSION
We really enjoy our real estate profession. Love might be a more appropriate word.
OUR PURPOSE
We strive to give you the most personalized experience possible. After all, you are the one that allows us to pursue our passion. Integrity Acre Realty does not desire to be like most other real estate companies nor are we attempting to become the largest. In fact, our business model restricts the number of agents within our company. We feel this is important because you are not a number, a "lead", or a "sales goal". we want to be the best real estate company you have ever dealt with. That is our goal. That is our purpose.